Baseball enthusiasts and athletes alike will often notice the use of wrist tape. While for some it may look like a fashion statement, there are important reasons behind the use of sporting tape and noteworthy techniques on how to wrap a wrist effectively to avoid injuries when in gameplay.
You don't want to get injured playing the sport you love! Let's dive in and show you how to try and prevent wrist and hand injuries.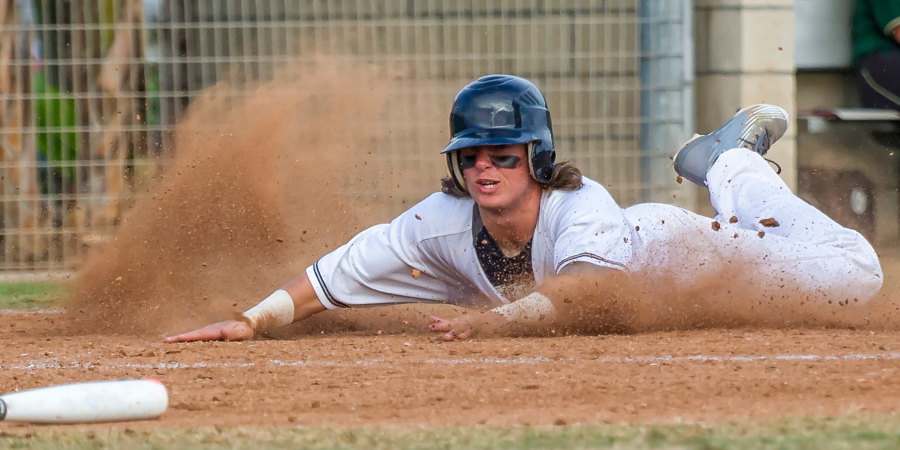 Summary: Our Top 6 Picks for Athletic Tape
Self Adherent Cohesive Wrap Bandages

Great for relief and stability


Easy application & removal

Awpeye Athletic Sports Tape & Bandage Wrap


Suitable for any age group

Hampton Adams Black Athletic Tape

FlexTrek White Athletic Sports Tape


Hypoallergenic & latex free


BBTO Adhesive Bandage Wrap


Great for relief and stability


Easy application & removal


Summum Fit Athletic Tape Extremely Strong

Offers strong relief to avoid injuries
Best Athletic Tape for Baseball Players in 2023
With many different brands and types available, it can be hard to narrow down to one specific tape. Each athlete has their own preferences, so compiled below is a list of popular choices of tapes which can easily be purchased online.
When searching for the right type, it's important to take into consideration whether the tape is intended for support, physical therapy aid, or to prevent injury.
California Basics Self Adherent Cohesive Wrap Bandages
TOP PICK
For a budget friendly tape, the California Basics provides fantastic support and is easy to wind around the wrists. It is lightweight and latex free, making it a popular choice among all age groups. Although resistant to water, it is still porous enough to allow for sweat.
In addition to making great wrist tape, it can also be used as an ankle or elbow bandage. Due to the ease in which it can be applied, many people find it a great option.
Take a Look at This Product:
Awpeye Athletic, Sports Tape & Bandage Wrap
BEST BUY
Awpeye sports tapes and wraps come in a range of colors and offer wide usage. The bands are aimed primarily at providing relief for the wrists, and can be used to promote healing, but can also be used on other sports objects.
The self-adherent bandage also means it is easy to secure without it becoming stuck to the skin or hairs. The material is made from spandex, non-woven fabric, and latex, ensuring that it is soft on the skin.
Hampton Adams Black Athletic Tape
Hampton Adams Black Tape looks professional and is highly rated online for a number of reasons. It is extremely sticky, so there is no risk of it coming undone during a practice or a game. The material is porous and doesn't restrict the movement of the hand or wrist, but still provides good assistance for injuries.
Great for sports gear and physical therapy rehabilitation, it can be used on wrists, ankles, fingers, knees, and elbows, and can reduce swelling.
FlexTrek White Athletic Sports Tape
FlexTrek offers 100% cotton, latex free material which is designed to protect the skin and avoid causing irritation. The glue leaves no residue on the skin, making it a great option for those with sensitivity.
With easy application and removal, it can be used by all age groups and for sports use as well as medical. The taping can be torn to fit smaller areas of the body such as fingers, as well as its use for wrists and ankles.
BBTO Adhesive Bandage Wrap
BEST RATED
Available in 12 different colors, this 5 yard long (3 inches wide) tape is extremely durable and porous. Having enough ventilation for the skin is important, otherwise, athletes can develop rashes or irritation. With the BBTO adhesive wrap, the material is soft and gentle on the skin, due to the bacon strips.
Summum Fit Athletic Tape
Summum tapes and bandages are a popular choice for athletes, due to their high quality and long lasting materials. Not only can it be used for baseball, but also for a number of other sports. With great customer feedback, the Summum tape is easy to apply and remove, making it a good choice for young athletes and children.
Baseball Wrist Wrap
From the choices listed above, it is clear that there are many types available for athletes to choose from. But why do players actually need it, and is there a method of applying it correctly? Athletes benefit from tape, not just as an addition to their sporting outfit, but to protect themselves during a game or training.
Find Out the Basic Circular Wrist Taping Here:
Why Do Baseball Players Tape Their Wrists?
Baseball players endure a lot of strain on their wrists, and often fans forget that on top of the games they compete in, they also have intense training regimes that last all year round. To keep up their performance, and to avoid injury, players use taping as a means of support, strength, and stability. In addition, tape has become a symbol of fashion, with players opting for colors that match their uniform and style.
How Do You Tape Your Wrist With Athletic Tape?
If the tape is not applied properly, it becomes redundant and a waste of money and time. Simply wrapping it around a few times probably won't offer the stability and reinforcement that it was intended for, and in some cases could even cause more injury if it isn't applied correctly.
Here is a step by step process on how to wrap wrists:
Step 1:
Thoroughly clean your hands and wrists using soap and water, making sure they are completely dry before proceeding to the next step.
Step 2:
Hold the tape on the right side of the wrist, and begin to wrap it around the wrist and the lower palm. Make sure to keep the wraps tight, but not tight enough that it obstructs blood flow and circulation. If the intended purpose is for injury assistance, you may want to limit wrist movement and keep the material tighter than you would if you were wrapping for sports practice.
Step 3:
Depending on the type you have, you may need to scissors to cut the material or you can simply tear it. Finish by wrapping the tape twice around the wrist, ensuring that it is securely in place, and ready for your activity. This stage is also a good time to double check your blood circulation and make sure you can move the hand and wrist in the required motions that you need.
Watch this Demo About Athletic Taping:
What is the Point of Wrist Tape?
For some, wrist tape is simply a fashion statement, and as many brands of tape come in different colors, it's easy to see why. For the most part, though, the tape is an important addition to any athlete's gear, as it can prevent injury or strain during a game. Baseball players in particular benefit from wrist tape as it maintains their wrists as they catch and throw.
In addition, when batting, the wrist is also put under a lot of stress, as well as catching a ball that is traveling at high velocity. Having wrist tape securely in place can minimize the impact, reducing the risk of injury to the player.
FAQs
What is Wrist Tape for in Baseball?
Wrist tape for baseball is commonly used to help players minimize the risk of injury during a game. A lot of strain is put onto the wrists when pitching, batting and catching. In addition, wrist wraps for baseball can provide support and relief for ongoing injuries, providing assistance to the player's performance.
What Kind of Tape Do Baseball Players Wear on Their Wrists?
Most baseball players stick to using white tape, which is easy to wrap and can be removed without difficulty. The tape should be durable, porous (allowing the skin the breathe), and should provide solid support to the wrist during game play. Sports wraps come in different lengths, colors, and materials, so players can match the tapes to their baseball uniforms.
How Do I Tape My Wrist for Support?
To correctly use sports wrist tape, it is important to pull the tape tightly, providing better stability. Use an over-under style of wrapping, covering the wrist and lower part of the hand. It is important to make sure that the blood circulation isn't cut off and that the wrist and hand can still be flexed comfortably.
Conclusion
The ideal wrist wrap for baseball should provide enough adhesive to endure movement, sweat and friction, without leaving any residue on the skin. The application should be easy and self applicable, with a quick and smooth removal once finished.
As most athletes need tape to enhance their performance during a game, the material should be flexible enough to allow movement in the wrist yet strong enough to help with any injuries such as sprains or tears.
In terms of customer satisfaction, Hampton Adams Black Tape scores quite highly, even with the lack of colors available. The tape offers great support and is suitable for players with injuries or wounds. The adhesiveness of the tape also contributes to its popularity, as it is long lasting and economical.
Updated on