Artificial turf is great – it allows baseball fans to watch and play the sport all year round, but it doesn't come without limitations. Normal cleats for baseball aren't suitable for these surfaces and can cause damage to the turf.
Players benefit greatly from wearing the right shoes because they provide the traction and grip needed to play well, but it can be difficult to sort through the many options to find the right pair.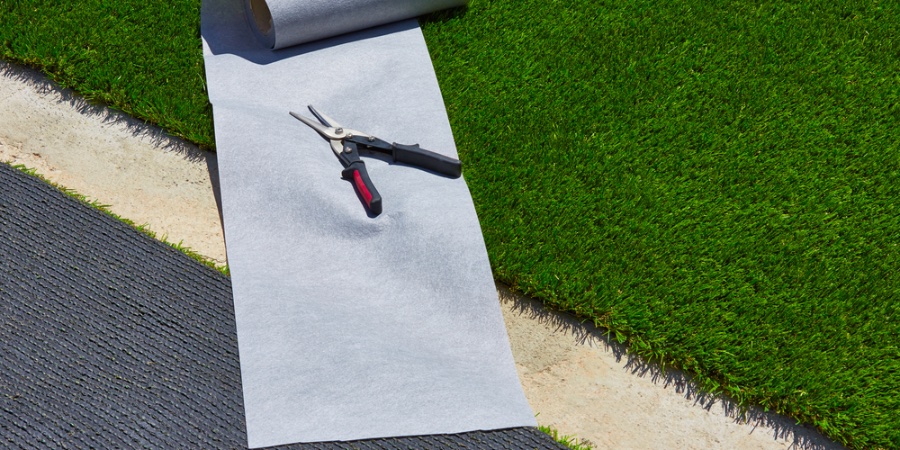 That's where we come into it. To help you buy the best baseball turf shoe, we've reviewed a number of top brands to bring you the best. The key points we based our decisions on were comfort, durability, traction, and of course, performance enhancing features.
Summary: Our Top 12 Picks for Turf Shoes
Adidas Men's Icon V Turf Baseball Shoe

Rubber outsole for traction

New Balance Men's 4040 V5 Turf Baseball Shoe

Excellent comfort and cushioning

Nike Men's Alpha Huarache Varsity Turf Baseball Cleats

Great traction on any type of turf fields

Designed for a comfortable fit

Mizuno Men's Ambition All Surface Low Turf Baseball Shoe

Comfortable full-length midsole

Studs are suitable for different turfs

Supportive yet allow flexibility

New Balance Men's 3000 V4 Turf Baseball Shoe

Suitable for a variety of turf fields

Supportive running shoe style

Under Armour Men's Harper 5 Turf Baseball Shoe

Comfortable snug fit trainer

Charged cushioning disperses impact

High-cut pair of shoes for stability and support

New Balance Kid's 4040 V5 Turf Baseball Shoe

Ideal training shoes for young players

Ample cushioning and comfort

Under Armour Men's Yard Turf Baseball Shoe

New Balance Men's Fresh Foam 3000 V5 Turf Baseball Shoe

An ideal shoe for all turf surfaces

Plenty of colors to choose from

Adidas Men's Speed Turf Baseball Shoe

Mesh upper ensures breathability

Under Armour Men's Yard Turf Wide Baseball Shoe

Rubber studs provide traction on turf

Midsole supports knees and back
12 of the Best Turf Shoes for Baseball in 2023
Below are the top 12 best baseball turf shoe selections. We've included a wide selection, as some players will prefer lightweight, speedy shoes whilst others seek support and stability. Don't forget to check out our guide at the end, it'll give you pointers on how to choose the right shoe for you.
Adidas Men's Icon V Turf Baseball Shoe
Adidas has created one of the best turf shoes out there with the Icon V series. These shoes are designed to provide plenty of comfort and support out on the turf fields, alongside traction and grip. The lace closure ensures they fit the baseball player snugly, whilst the mesh upper provides breathability.
This baseball cleat for turf will keep your feet cool and dry, so you won't need to worry about bad odors building up. In terms of durability, the use of an Ironskin toe cap ensures that the shoe remains abrasion-resistant – perfect if you want them to last more than a season.
New Balance Men's 4040 V5 Turf Baseball Shoe
BEST BUY
These New Balance turf shoes for baseball are designed to snugly fit your feet and provide essential cushioning and comfort. They're sturdy yet lightweight so you won't feel weighed down, and a mesh upper keeps your feet dry at all times.
Also, these turf shoes are designed with a reinforced toe and TPU overlays. They feature a rubber outsole with plenty of traction on the turf. With the durable design, you'll be able to enjoy these turf shoes for baseball for many seasons.
Nike Men's Alpha Huarache Varsity Turf Baseball Cleats
BEST RATED
Nike is known for their high-quality sports shoes, and they continue to prove their legacy with these baseball turf shoes. The pattern and rubber used on the outsole provide perfect traction on any pre-game surface including turf, rubber, and grass.
The use of a Lunarlon midsole removes pressure from the studs, and the flexible forefoot flex groove will keep feet comfortable. Also, the use of a synthetic leather material upper contributes to the durability of this turf trainer.
Mizuno Men's Ambition All Surface Low Turf Baseball Shoe
These all-surface baseball shoes provide excellent comfort. A full-length foam midsole provides ample cushioning, keep your mind on the game rather than on your feet. So you can play with confidence; the ground grip studs provide traction on any turf surfaces.
In addition, these low-cut baseball shoes are lightweight and designed for speed. This is further enhanced by the no-sew material upper which enhances performance and gives the baseball shoe a sleek, smart appearance.
New Balance Men's 3000 V4 Turf Baseball Shoe
If you're looking for the best turf shoes which also have a fun, stylish design, these synthetic baseball and softball turf shoes will do the trick. On the baseball diamond, you'll benefit from the fresh foam technology that'll provide long-lasting comfort.
Their design was inspired by running shoes, so they feature a breathable mesh upper, whilst the built-in lace cage provides a snug, secure fit for the baseball player. The nubby rubber outsole is ideal for carpet turf, field turf, dirt surfaces, and gym floors
Under Armour Men's Harper 5 Turf Baseball Shoe
Baseball fans and players will be familiar with Under Armour – their baseball shoes are high-quality and durable. These baseball and softball turf shoes are no different, with their rubber sole and sturdy material construction.
If ankle support is what you're after, these shoes are made with a high-cut profile and a full-length bootie construction. This gives the trainer a comfortable, sock-like fit for the player. Also, feet will be protected by the charged cushion midsole – it breaks down all impact that occurs out on the baseball diamond.
New Balance Kid's 4040 V5 Turf Baseball Shoe
Young players need comfortable, secure fitting shoes to support their growing feet, and the kid's turf baseball cleat by New Balance won't disappoint. They feature plush EVA cushioning, a sturdy, durable outsole, and a REVlite midsole.
As well as providing excellent traction on different turfs and surfaces, players are able to run around confidently thanks to the lace cage which keeps laces safely tucked away, and the support of the mid-cut profile.
Under Armour Men's Yard Turf Baseball Shoe
These Under Armour provide fantastic traction and grip on turf and dry natural fields. The molded heel counter provides extra comfort, whilst the midfoot construction gives a secure, snug lock-down fit. These shoes are made with the player's comfort in mind – a breathable mesh toe box gives the shoes a sneaker-like feel.
The construction of the sock liner means the shoe molds to the shape of your feet for a perfect fit. In addition, the charged cushioning midsole absorbs shock and converts it into speed on the diamond. You get all the sports benefits with the luxury of a trainer/sneaker feel.
New Balance Men's Fresh Foam 3000 V5 Turf Baseball Shoe
The New Balance Fresh Foam Baseball Shoe is designed with comfort and stability in mind. Made from 100% rubber, the outsole provides plenty of traction but doesn't limit mobility or flexibility on indoors and outdoor turf. The synthetic upper is designed to enhance movement with its reaction-diffusing technology.
In addition, the synthetic material will provide a snug fit, whilst the lightweight foam midsole will allow you to play comfortably for hours.
Adidas Men's Speed Turf Baseball Shoe
Featuring a widened lacing system for extra comfort, these Adidas Turf Shoes will provide hours of practice with no pain or discomfort. The addition of a mesh upper, toe cap, and abrasion-resistant TPU overlays ensures these shoes are durable and long-lasting.
The rubber outsole provides ample traction and grip on turf surfaces, and the stylish design gives them a regular sneaker-look.
Under Armour Men's Yard Turf Wide Baseball Shoe
This shoe by Under Armour features a molded heel for additional comfort. The breathable mesh toe box makes gives these shoes a sneaker-like-feel for the perfect fit. This is further enhanced by the midfoot construction which locks down the shoe.
In addition, the plush sock liner ensures the shoe takes on the form of your foot, whilst the charged cushioning midsole soaks up impact and turns it into speed and power.
3N2 Mofo Turf Trainer
If genuine leather shoes are what you want, look no further than these 3N2 turf trainers. Lightweight yet extremely durable, they offer breathability. Your feet will stay cool and dry no matter what the season is. The rotational tread pattern offers excellent grip and traction on turf surfaces.
These shoes are also ideal for coaches and players who suffer from knee and back pressure, as they feature a glide midsole designed for support.
Choosing The Right Shoes for Baseball
What are the Best Brands of Baseball and Softball Turf Shoes?
There are many reputable brands out there – the sports world is full of them. With that in mind, there are only some that offer pure quality and construction for a reasonable price. The brands we've covered have designed turf shoes to combine quality materials, comfort, and performance-enhancing features.
New Balance
New Balance specializes in a range of footwear for the sporting world. They're a popular name thanks to their quality, comfortable products which offer great durability. As a company, they've been going since 1906; they have plenty of experience in the field of athletic footwear.
Nike
It goes without saying, Nike is a worldwide company known for its great footwear. Although they're often associated with comfortable everyday wear, they do produce durable, well-designed athletic footwear to suit a range of sports and styles, such as the Nike Men's Alpha Huarache Varsity Turf Baseball Cleats.
Mizuno
If you're searching for high-performance shoes, Mizuno is one brand worth considering. They specialize in performance-enhancing features, with their engineers paying close attention to what brings out the best of an athlete in their footwear.
Although they may not offer as much as some other brands in terms of color combinations or style, they make up for that with the high-quality of their products.
Adidas
Another well-known brand, Adidas offers style alongside performance. They make durable, comfortable turf baseball shoes with performance-enhancing features, such as the Adidas Men's Speed Turf Baseball Shoe which improves speed.
Under Armour
If lightweight, cool, and comfortable turf shoes are what you're looking for, Under Armour is one of the best brands to go for. They specialize in lightweight shoes which will boost your speed, and their moisture-wicking technology ensures your shoes stay dry (which also helps combat unwanted smells).
What Are the Different Types/Styles of Turf Shoes?
Knowing the different types of turf shoes will help you make a better choice, especially since each style can make a big difference to player performance.
The options below refer to how high the profile of the shoe reaches around the ankle, which is important because it impacts speed (but can also benefit those who want ankle support).
Low-Top Turf Shoes
Low-top (also called low-cut) baseball turf shoes are the most lightweight style. Although they won't offer any ankle support, they'll allow you to run much faster. If you need support and stability for your ankles, it's best to go for mid-top or high-top turf shoes rather than low cut shoes.
Mid-Top Turf Shoes
Mid-top (mid-cut) baseball turf shoes are the happy medium out of the bunch. They offer some ankle support, but not enough to make you feel weighed down. They're still reasonably lightweight but offer a bit of stability, so they're a popular choice amongst some baseball players.
High-Top Turf Shoes
High-top baseball turf shoes will offer the most ankle support but tend to be heavier because of all the extra material used. Not only will high-top turf shoes for baseball slow you down, but they'll also restrict your movement slightly.
For this reason, they're not the best for baseball and softball players who need to run with speed. They're best suited for those who need ankle support and stability.
The Difference Between Turf and Artificial Grass
Buying Guide for Good Turf Cleats
The best turf shoes aren't hard to find, you just need to know what to look out for. The average player needs to ensure they have a balance between quality, price, and the fit of their turf trainer. As we've tried and tested many, we've put together the following guidelines which will help you make your choice.
Price
When it comes to the price, there's no need to go overboard. One of the most important things is to put quality and comfort first, and this can be done at a reasonable price. The brands we've listed above offer the best baseball turf shoes, which include all the features needed to play baseball comfortably without breaking the bank.
Generally, turf shoe made from leather cost more but most turf shoes use great quality synthetic leather. It feels like real leather but at a much more affordable cost.
Tread and Traction
Even on turf, you don't want to be slipping and sliding around. One way to avoid that is to opt for a pair of turf shoes that have sufficient tread and traction, so that you can run, turn, and stop with confidence and without the risk of falling over. Most turf shoes have rubber studs, strategically designed to grip the surface without ruining it.
Fit
When it comes to shoes, whether it's the best youth baseball cleats or the best cleats for catchers, you need to ensure you have the right fit. Above all else, this will determine how comfortable your turf cleats are, and whether they provide the right level of support to your feet.
Some of the best baseball turf shoes provide a snug fit, but shouldn't restrict the foot or make it feel too cramped. Shoes made with leather mold to the shape of your feet, so ultimately they provide the best fit.
Lateral Support
Turf shoes with lateral support can benefit those who tend to bend their foot inwards when they run. The inner part of the turf shoe is reinforced to stop the foot bending, which reduces the risk of injury and supports the foot.
Breathability
No one enjoys having smelly cleats, so make breathability an important feature to include on your list. Even indoors, feet sweat and release bad odors, especially over time. Shoes made with leather offer great breathability due to the nature of the material.
Not only can this wear down the longevity of the shoe, but it'll make you feel uncomfortable. Some of the best baseball turf shoes use a breathable mesh tongue, to allow for air-flow which will keep your feet dry and cool.
Performance
Whether you're looking for the best men's softball cleats, or the best baseball sunglasses, performance should be taken into account. Helping improve your performance is the difference between an average pair of turf shoes and a great pair.
Some of the high-quality turf cleats have extra features which can improve baseball players' performance, such as allowing the player to accelerate and stop with more control, without sacrificing comfort or positioning of the foot.
Cushioning
Cushioning is another one of the most important aspects when you're looking for the best baseball turf shoes – a pair of cleats without it would be extremely uncomfortable to run around in. Look out for turf shoes with padding and cushioning around the sole, shoe tongue, and heel area.
Colors
The color really depends on your personal choice. Some would argue that white isn't the best option to go for in case they scuff or get dirty, but that depends on how well you keep them clean. Other color options might match your team's colors, so it's worth checking around at the different options available.
Durability
Durability is another important factor to consider – you need turf shoes that will hold up over the seasons. Most cleats are made with synthetic leather which is a durable material.
Ultimately, it'll depend largely on how much you use your turf shoes, but in general, most high-quality cleats will last a season or two before showing signs of wear and tear.
Lightweight
The last thing you need as you move around the field is to feel weighed down by your turf shoes. Baseball players need to be able to run and change direction (depending on position) quickly, so opting for a lightweight pair of turf shoes will enhance your performance.
Comfort
From cushioning to the shape of the shoe, comfort is another factor that comes down to personal preference. Ultimately, you won't know until you try on your new turf shoes, but knowing whether they are lightweight, what type of padding they have and the material used will give you an indication of comfort beforehand.
Additionally, if the player tends to find standard sizes slightly too narrow, opt for wide fit baseball cleats like Under Armour Men's Yard Turf Wide Baseball Shoe which will offer a more comfortable fit rather than a standard turf shoe. You might also want to check out these best baseball cleats for wide feet.
Brand
Most people stick to the brands they know and like, which is why we've given you a diverse overview so you see all high-quality options out there. When it comes to making your selection, don't be afraid to try a new brand if it matches all your specifications, such as budget, style, and fit to find the best turf shoe.
Things to Know About Baseball Cleats
FAQs
What are the Best Turf Shoes?
For the best baseball turf shoes, check out our list above. We've included the likes of Adidas, Nike, Mizuno, and New Balance. These are the best of this year, the rest is for you to decide based on your personal preferences.
What Shoes Do You Wear on a Turf Baseball Field?
For a turf baseball field, you should wear turf shoes (also known as turf cleats). These are designed to give players grip and traction on turf without damaging the surface of the playing field (like metal cleats would) because they generally use a rubber tread pattern.
Are Turf Shoes Better Than Cleats?
If you're playing on turf then it's best to stick to turf shoes. There are interchangeable cleats and molded cleats that can be worn on turf, but most players find turf shoes more comfortable.
Can You Wear Baseball Turf Shoes Every Day?
Generally, baseball turf shoes can be used as everyday footwear, but it'll depend on how comfortable they are. If you opt for a breathable, lightweight turf shoe, you'll have no problems wearing them all year round.
Final Thoughts
We hope you find a pair that suits your needs using our softball and baseball turf shoes reviews and guide. The main points to remember when searching for the best turf shoes is that comfort, traction, fit, and durability are the most important features to look out for. The rest will come down to your personal style and preference.
Updated on