A swing analyzer can do wonders for your hitting speed, technique, and trajectory, but with so many on the market, it can be tough to weed out the best. So, we did the hard work for you and spent some time reviewing a few great options, which we've listed below.
Whether you're a coach looking to improve your baseball players swing speed, or you just want a training aid to use in the backyard, we've covered a range of options. Don't forget to check out our guide below which will help you make the best choice.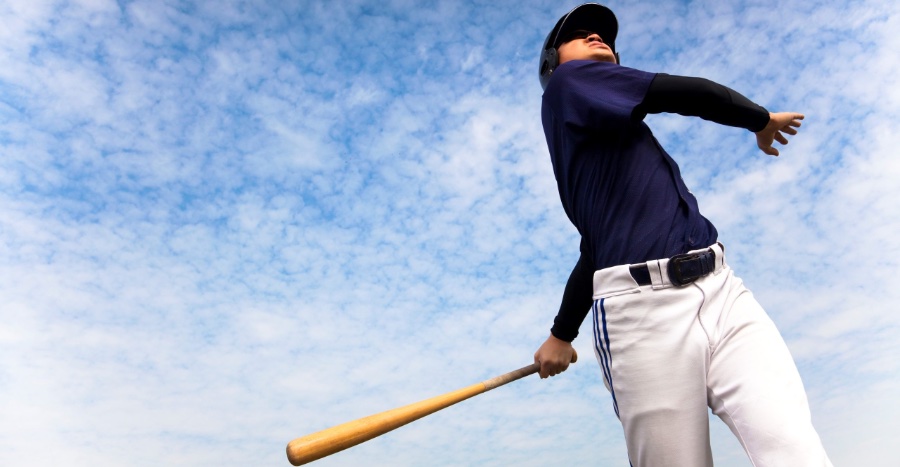 Summary: Our Top 7 Baseball Swing Analyzers
Blast Baseball Swing Analyzer

Provides a 3D swing playback video

Swing analyzer ideal for little league

Diamond Kinetics SwingTracker Baseball & Softball

Offers accurate readings and swing analysis


Affordable yet still good quality

Measures a range of skills and hitting techniques

Blast Softball Swing Analyzer

Available on Android and iOs

SWINGRAIL Baseball and Softball Swing Trainer

Easy to attach and adjust


Provides immediate feedback


Sports Sensors Swing Speed Radar

Simplistic and easy to use


Helps improve swing and bat speed


Can be used in various positions


Line Drive Pro Baseball & Softball Batting Swing Trainer and Hitting Training Aid

Easy to attach and adjust


Sports Sensors Swing Speed Radar with Tempo Timer
7 of the Best Batting Swing Analysis Sensor in 2023
Below are what we consider to be the best swing analyzer picks of this year. We've included some popular brands but the most important thing is to go for a sensor that suits your needs and will enhance your performance. Let's start with a familiar name:
Blast Baseball Swing Analyzer
TOP PICK
Blast is a well-known brand, and this Blast Baseball Swing Analyzer explains why they maintain their reputation for quality. Not only do they top the market in terms of accurate metrics and informative drills, being to record and replay motion video of each swing back in slow motion means the hitter, regardless of skill level or age, can benefit from seeing their mistakes and strengths.
Also, this baseball swing analyzer includes a wireless charger and is enabled on iOS and Android. Overall, players can practice their swings and improve their game using this swing tracer.
Diamond Kinetics SwingTracker Baseball & Softball
BEST BUY
Diamond Kinetics Swing Analyzer offers a range of high-quality, informative features that are all aimed at improving your swing – from your hand speed to attack angle, barrel speed, and power, it's the ultimate bat swing sensor.
Ideal for coaches, you can form groups with your team or friends and connect profiles, compare 3D models of swings and benefit from training content designed to improve hitting skills. The baseball swing analyzer also includes wireless charging for added convenience.
Blast Softball Swing Analyzer
BEST RATED
This softball swing analyzer upholds the high reputation of Blast, just as with the blast baseball swing analyzer. Designed to provide insights and metrics to help you improve your swing, this bat swing sensor also provides a training center for expert tips to help coaches and players alike.
In addition, softball players can benefit from the smart video capture used to record every swing. Slow-motion technology used in this swing analyzer then allows each swing to be reviewed clearly in 3D.
SWINGRAIL Baseball and Softball Swing Trainer
For a trainer which allows players to feel their swings and develop muscle memory, the Swingrail Swing Trainer is an ideal product. Not only does it provide immediate information and feedback, but it also keeps players inside the zone and on the right ball path.
Whether used to help the entire team or individual players, this bat trainer offers an easy-to-use method (it attaches to the bat knob) to help achieve an accurate swing. Included are videos and a training program to follow.
Sports Sensors Swing Speed Radar
The Sports Swing Analyzer is ideal for coaching on all levels. One of the best features of this swing speed product is that it not only measures swing speed, swing consistency, and performance, but it also measures between 20-200 MPH and provides real-time velocity feedback.
Other features of this bat sensor include being able to hang it on a pop-up net, batting cage, or on a tripod positioned in behind or in front of the player.
Line Drive Pro Baseball & Softball Batting Swing Trainer and Hitting Training Aid
This hitting training aid by Line Drive Pro works by being attached to your baseball bat, so you can see the ball launch whilst keeping the barrel in the zone. Being able to visually see the bat path allows the player to see how they're batting and make adjustments where needed.
The idea is that with use, players will train their muscles to improve their barrel speed, positions, and swing movement. Additionally, a great feature of this product is that it can be used on any size bat, for any skill level.
Sports Sensors Swing Speed Radar with Tempo Timer
The Sports Sensors swing analyzer is designed to help baseball players with their swing movement, consistency, and distance. It gives immediate feedback and information, so you can make improvements there and then in the moment.
Also, this swing analyzer can measures speeds between 40MPH to 200MPH so you can really work on your baseball bat speed and velocity without holding back.
Learn the 7 Steps to the Perfect Baseball Swing
Things To Consider Before Buying Baseball Swing Analysis Software
Now that you've seen some of our top picks above, it's a good idea to run through the main features of a baseball swing analyzer and to think about how much you want to pay and which additional features might benefit you (such as using a swing analyzer with real-time feedback or 3D training insights).
Adjustment
The best baseball swing analyzer should be easy to use and adjust. The swing tracker options we've listed are easy for both professionals and beginners, coaches, and baseball players to use. You'll want to make sure that things like setting up the mobile app, being able to access all of the player management tools and data are easy to access and adjust.
Accuracy
Accuracy is the main feature you need to look out for – a device without it will be a waste of money and time. You need to know that your swing sensor will provide accurate information with every swing, and that's why it's a good idea to go with a reliable brand (such as the ones mentioned above).
Price
Price is a big factor when it comes to buying baseball gear. Whether you want to buy the best catchers bag or the best wiffle bat for little league practice at home, it can all accumulate and before you know it, you're spending more than you wanted.
But when it comes to a product that'll improve your skills, it's better to invest once in a good product than many times in a cheap one.
And, when it comes to baseball swing analyzer devices, the price varies anywhere between $100-500. Brands like Zepp are on the high-end scale of the market, but there are many accurate, reliable products for a more affordable price, such as the Blast Baseball Swing Analyzer or Sports Sensors Swing Speed Radar.
Data Tracking
If you want the best baseball swing analyzer, look for one that can track data over a period of time. This lays out a bigger picture for both the coach and the player, rather than just feedback at the moment, which you may forget a few days later. A swing tracker that you can build up data with will help you spot patterns when it comes to your baseball swing.
Visualization
When looking for the best baseball swing analyzer, many prefer to have 3D insight visualization. It's a useful and easy way to receive swing data and can help both the baseball player and coach. In addition, being able to replay HD videos and video analysis can be beneficial for visual learners, in turn improving their swing.
Reliable Brand
Buying from a reliable brand will reduce the chances of receiving a faulty, low-quality product. Not only will a reliable brand deliver consistent quality and a baseball swing analyzer that'll last, but you'll also be able to find plenty of positive reviews and feedback online about them first.
Check out the Best MLB Swings in SLOW MO
FAQs
How Accurate is Blast Motion?
In 2016, Blast Baseball underwent a third-party validation test, and the results came back with the company topping Diamond Kinetics and Zepp, proving they're the industry's most accurate swing sensor.
Does Blast Baseball Measure Exit Velocity?
Blast Baseball works alongside the iOs camera to measure swing metrics. It gives estimates on exit velocity, as well as a host of other features such as launch angle, carry distance, and ball speed.
Is Zepp Baseball Discontinued?
Following a court order, after Blast Motion sued Zepp Baseball for infringement, it was agreed that Zepp would discontinue their baseball and softball sensor products (in the United States). However, Zepp stated that they would continue to support their mobile applications.
What is Rapsodo Baseball?
Rapsodo is essentially a swing analyzer that you can take with you anywhere, and it'll give you instant feedback on every swing. You can measure the spin axes, pitch break, velocity, and spin rate to help get better at hitting in baseball and softball.
How Accurate is Rapsodo?
Rapsodo uses a mix of radar technology and your camera to work out its measurements. It is very accurate, with one study showing that its results came back only 0.3% lower than the radar gun it was tested against.
Final Words
There's no doubt that using baseball swing analyzers can improve your baseball and softball hitting skills. From getting an accurate swing to improving your attack angle, hand speed, and swing timing, a swing analyzer can provide invaluable feedback in coaching for the entire team or an individual baseball hitter.
Updated on