When it comes to buying the best glove for softball, there are hundreds of choices. So which will provide a comfortable fit whilst being durable and long-lasting?
Whether you're searching for adult softball gloves, gloves for slowpitch, or fastpitch, youth and female athletes, we've got you covered.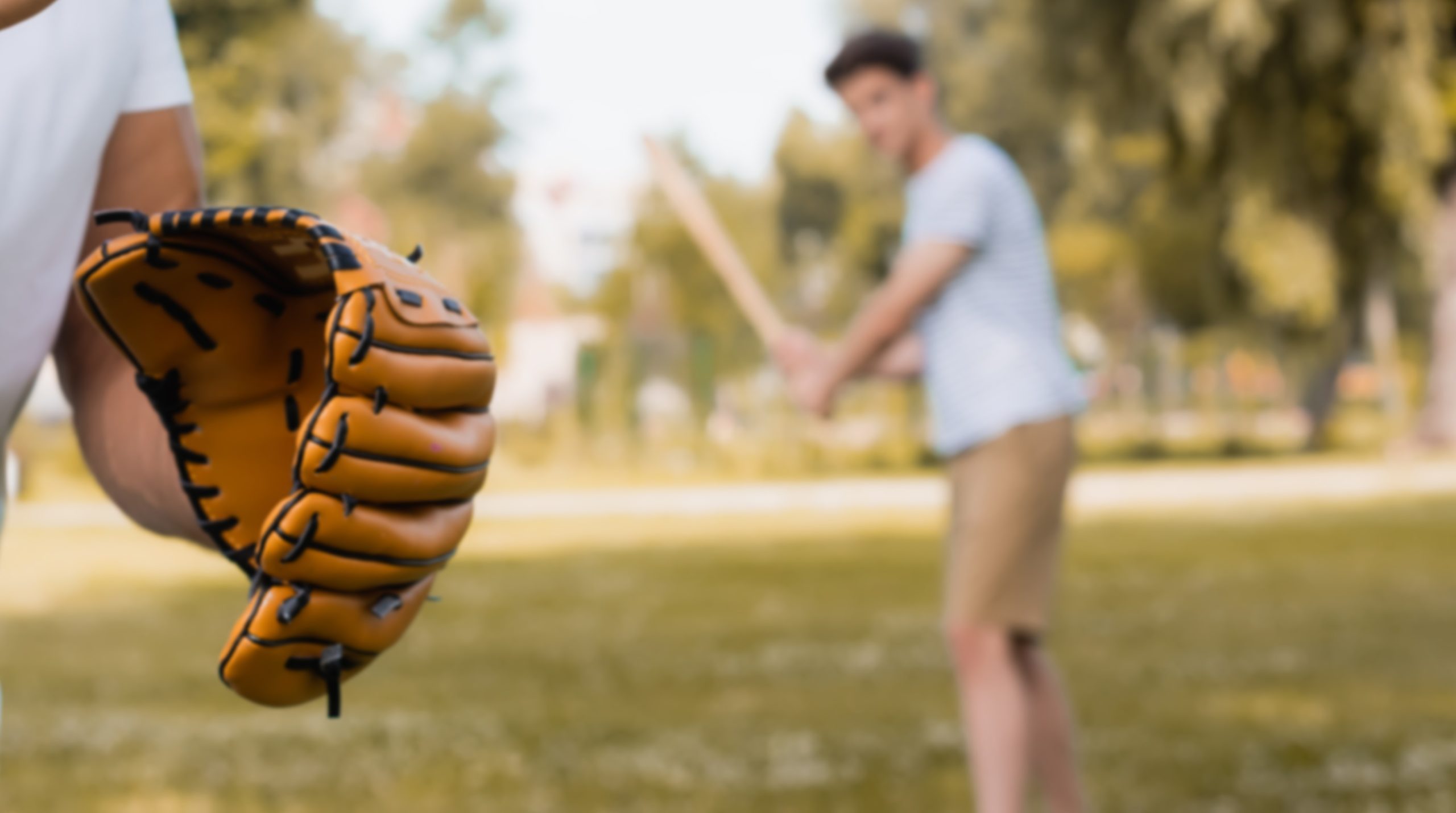 Over the last few weeks, we've carefully tried and tested a range of gloves, and we've put together a great list for you. Don't forget to check out our guide below which also breaks down in detail how you should base your decision.
Summary: Our Top 12 Picks for Mens Softball Mitt
Akadema AHO224 ProSoft Series Glove

No effects of adhesives on skin

Can be worn by any age/for any sport

Franklin Sports Baseball and Softball Glove - Field Master - Baseball and Softball Mitt

Durable yet soft synthetic material

Adjustable to suit the size of your hand

Miken Pro Series Slowpitch Softball Glove Series

High-quality full-grain leather

Rawlings Renegade Baseball/Softball Glove Series

Ideal for a fastpitch or slowpitch

Nokona American Kip Fast Pitch Softball Glove 12.5 Right Hand Throw

Made from American steer hide leather

Mizuno Classic Series Fastpitch Softball Glove 12.5"

Made from throwback leather

Louisville Slugger Xeno Fielding Glove 1300 (13")

Made from premium leather

Mizuno 312465.R887.17.1300

Made with durable java leather

Rawlings Renegade Series Baseball Glove, Regular, Slow Pitch Pattern, Modified Pro H Web, 15 Inch

Easton Core Fastpitch Series COREFP1250BKGY 12.50 in Outfield/Pitcher Pattern

Durable steer hide leather

Rawlings Liberty Advanced Color Sync Fielding Glove (12.5") RLA125-18OB

Mizuno GMVP1300F1 MVP Fast Pitch Softball Fielder's Mitt

Made from throwback leather

Secure and comfortable fit

Sturdy and effective trident web
12 of the Best Men's Softball Gloves in 2023
For the best slow pitch softball gloves or fastpitch mitts, check out our top 12 picks below. We've included a variety to suit all needs and a mix of different brands with high-end ranges and more affordable softball gloves.
Akadema AHO224 ProSoft Series Glove
If you're searching for the best game-ready glove, this softball glove by Akadema is a great option. The ProSoft series features lightweight material and a comfortable fit with little to no break-in time. Available for right and left-hand players, a nice, deep pocket, and an open back for better flexibility.
Perfect for outfielders, these softball gloves for adults and youth players feature an "H" web, 13″ pattern, and come in sleek tan/brown color. Ideal for a fastpitch or slowpitch glove.
Franklin Sports Baseball and Softball Glove – Field Master – Baseball and Softball Mitt
Franklin is a popular brand in the sporting world – and this 11″ baseball and softball "Field Master" glove is no exception. Using synthetic material, the glove is lightweight and soft – no need to spend hour after hour trying to break it in.
These softball gloves for women and men are also suitable for all ages, and as a fastpitch or slowpitch glove. The use of an adjustable strap combined with the contour of the material means you're guaranteed a snug and comfortable fit. Finally, the hand-formed pocket makes catching and scooping out on the field easy for all abilities.
Miken Pro Series Slowpitch Softball Glove Series
The best slowpitch softball gloves should be durable and long-lasting, and that's exactly what the Miken Softball gloves offer. Made from full-grain leather, it's excellent at retaining shape for a comfortable, perfect fit. This is further enhanced by the wrist pull strap system on the slow pitch softball glove which allows players to adjust the size. This glove features an "H" web design.
This 13 inch softball glove comes 70% broken in, so it'll be ready to take out onto the field in no time. Finally, the palm and index finger pads of this slowpitch glove are designed to withstand impact and protect the hand at all times.
Learn How to Break-In a Softball Glove
Rawlings Renegade Baseball/Softball Glove Series
For the best glove for a utility player, ideal to be used for any position, the Rawlings Renegade Series offers a lightweight yet long-lasting and durable design. The mesh back design allows players to react quickly and helps retain the shape of the hand and web lace makes for a snug fit. Whether you want slowpitch gloves or fastpitch gloves, this glove facilitates both.
Also, this 12 inch softball glove features a basket web and is made from leather. It comes 90% broken in making it ready for game-play. Finally, protection is high on the priority list – this glove uses high-density pads in the index finger and palm to absorb shock from incoming balls.
Nokona American Kip Fast Pitch Softball Glove 12.5 Right Hand Throw
In terms of the best fastpitch softball gloves, this 12.5″ made with high-quality American steerhide is a strong contender. Featuring an "H" web design, it's ideal for infielders who want to transfer the ball quickly.
With a stand-out black and red design, these softball fastpitch gloves have an open back for extra flexibility, and a Velcro strap to adjust the size to fit comfortably.
Mizuno Classic Series Fastpitch Softball Glove 12.5″
Another popular name, Mizuno has designed these 12.5″ gloves specifically to suit women. Using high-quality, pre-oiled throwback leather, this women and girls softball glove is great at keeping shape over time (not to mention, it breaks-in in no time). The adjustable Velcro strap also enables a secure and comfortable fit.
Finally, if you're looking for the best softball gloves for girls, you'll be pleased to know that this glove comes with an ultra-soft palm liner – protecting the hand with a durable yet soft finish. Suitable for women and as softball gloves for youth players.
Louisville Slugger Xeno Fielding Glove 1300 (13″)
Another great design specifically for female athletes, this Louisville Slugger 13″ features an open back design and is the ideal fastpitch or slowpitch glove. With protective finger stalls and wrist opening, Louisville Slugger has designed this glove with quality in mind – a premium grade leather shell ensures quick break-in and durability.
Mizuno 312465.R887.17.1300
If you want a glove specifically designed for female athletes, this Mizuno Fastpitch glove is another ideal option. It comes game-ready and has a soft feel thanks to the pre-oiled java leather. This makes it long-lasting, durable, and comfortable to wear.
In addition, this 13″ glove features HiLo Lacing – the alternating pattern of the lace provides the same support from a full-laced web but with even better flexibility.
Rawlings Renegade Series Baseball Glove, Regular, Slow Pitch Pattern, Modified Pro H Web, 15 Inch
For the best slowpitch softball gloves, look no further than the Rawlings slowpitch softball glove. Featuring a lightweight mesh back, these slowpitch softball gloves offer plenty of flexibility – enhanced further by the custom fit Velcro strap. It's never been quicker or easier to adjust your slowpitch softball glove.
Additionally, these men's slow pitch softball gloves are made from durable leather that comes 90% broken in – ready to use out on the field. Finally, there's plenty of protection and comfort in this slowpitch softball glove, provided by the high-density cushioning on the palm and index finger.
Easton Core Fastpitch Series COREFP1250BKGY 12.50 in Outfield/Pitcher Pattern
When it comes to the best softball gloves, the Eastern Core series provides a durable, comfortable glove made from soft yet long-lasting steerhide leather (with a hand-oiled palm liner). This women's and men's softball glove features a pro web design and comes ready for gameplay.
Ideal for fastpitch softball, outfielders and pitchers can benefit from the sturdy yet flexible design of this glove.
Rawlings Liberty Advanced Color Sync Fielding Glove (12.5″) RLA125-18OB
With an attractive design, this Rawlings Liberty Fielding Glove will certainly catch people's eyes. In a striking orange and white design, this glove is made with high-quality, durable full-grain leather. It features an open back for flexibility and speed and an adjustable pull strap for a comfortable fit.
Additionally, adding in the palm provides plenty of protection, whilst the basket web makes it easy to scoop and catch balls.
Mizuno GMVP1300F1 MVP Fast Pitch Softball Fielder's Mitt
This Mizuno MVP 13″ Fast Pitch glove is made from soft throwback leather, making it durable and game-ready. In addition, this softball glove for men and women features a power lock closure, meaning you get a completely secure fit in no time.
Mizuno MVP has ensured that the trident web is sturdy yet flexible, whilst the center pocket is designed for an easy and quick break-in. An ideal fielder's mitt made to last.
How to Pick a Sofball Glove
How to Select a Good Softball Glove
Before buying the best softball glove, it's a good idea to know the right type of material to go for, how the glove should fit, which style you prefer, and what type of web suits your position best. So whether you're looking for softball gloves for men, women, or youth players, these following tips will come in handy:
Size
There's no doubt that size is one of the most important things to consider. Without the correct fit, your glove won't serve its intended purpose and you won't benefit from using it. So how can you work out your softball gloves size?
Well, fastpitch and slowpitch gloves are measured from the wrist (often referred to as the "heel") right up to the tip of the index finger. To check whether your glove has the right fit, it should be snug but not restrictive of your movements. If it's too loose, your hand will move around and it'll hamper your performance.
The best gloves for softball should allow you to open and close your hand easily, whilst creating a secure, powerful pocket to catch the ball in.
Material
When it comes to the material of your softball gloves, the type you go for generally depends on your budget. Leather, of course, is the best, especially top-grade leather but it'll cost you a pretty price (most gloves use full grain leather).
The advantages of full grain leather or throwback leather compared to other materials is that it's extremely durable, it'll mold and conform to the shape of your hand and you'll achieve a perfect fit.
On the other hand, for those who are looking for a more affordable or cheap softball glove, synthetic gloves are a great alternative to leather. Synthetic material is ideal for those starting or who play recreationally rather than competitively.
Back
The back of the glove tends to come either open or closed. A closed-back glove has a finger slot that provides extra protection and padding for your index finger when the ball slams into the mitt. Also, there's more wrist support in closed-back gloves than in open, so some players (especially outfielders) prefer this style.
Open gloves stop short of the top of your wrist, so you have more mobility and movement (which benefits infielders).
Web
Also known as the "pocket", the web is the area of the glove used to catch the ball. Open web softball gloves use an "H" or an "I" design, often using leather to interweave for a strong, impact-resistant catching area. This tends to suit infielders because they can transfer the ball quickly.
When it comes to a closed web mitt, one solid piece forms the web. This makes the pocket sturdier, and the closed web design allows the player to screen their grip from the other team.
Wrist Adjustment
For the wrist adjustment of your softball gloves, you'll usually have two options – a D-Ring or Velcro. There are a few brands now making softball gloves with a buckle or lack-up wrist adjustment as well, but in general, you'll find the two options mentioned above.
A D-Ring is longer lasting but takes a little longer to re-adjust. On the other hand, Velcro takes a matter of seconds to adjust but can wear down over time, especially if the glove is used often. The size and adjustment really come down to your personal preference, what you find more comfortable and which style is more convenient for you.
Break-In
Be cautious of the material your new softball glove is made from. If it's made of stiff leather, it'll take some time before it breaks-in, so trying to use it the same day you receive it isn't a good idea unless you want the ball to bounce right off it. If your glove is stiff, try using some of the best oil for baseball gloves to get it game-ready.
If your glove is synthetic or another type of leather, you may be able to use it sooner. Some gloves come already broken in, but it's still a good idea to have a few practices before playing a proper game of softball.
Glove Design by Position
Since softball gloves differ according to the position played, we've put together a quick overview of each type of glove and its benefits for the player.
Catcher's Mitts
Catcher's mitts are the most unique in terms of not having cut finger slots – they also have a lot more padding to protect players from fast pitches. Most catcher's mitts tend to follow the closed web pocket design to help secure throws coming in. The size of a catcher's glove ranges from 31.5-35 inches (slightly larger than a baseball catcher's glove).
A catcher's glove for softball will usually be quite stiff on arrival, due to all the padding and extra material used, so most players count on having to break them in a few weeks or months before they're game-ready. This is useful to know in advance, especially if you're looking for the best youth catchers mitt.
First Base Gloves
First base gloves are not dissimilar to catcher's mitts, they just tend to have extra padding to absorb the shock of high-velocity balls, and they are slightly longer so that players can reach those wide and wild catches. To protect the first player, these gloves tend to be more durable and strong to keep the fingers safe.
Infield Gloves
As we mentioned earlier, infielders tend to opt for an "I" or "H" web pocket because they need to be able to quickly transfer the ball. Whether they're throwing hand, fielding, or delivering the ball, the best infielders glove will allow them to do so with ease. The standard size for infield softball gloves ranges from 11.5-12.5 inches.
There is an exception for pitchers who can opt for a lighter design since they don't need all the same functions that an infielder glove has. In many cases, especially at the pro level, pitchers prefer using a closed web so that the opposing team can't see their pitches.
Outfield Gloves
A softball outfielder's glove is different as they have a deeper and longer finger slot, and usually use an "H" web or trapeze featuring a gap so it's easy for players to track the ball without letting in too much sun and blocking their vision. To protect the hand, the fingers are reinforced, and the standard size is between 12-14 inches.
Learn How to Catch a Softball
FAQs
What is the Best Softball Glove Brand?
If you're looking for a high-quality softball glove, we recommend brands such as the Mizuno MVP range, Rawlings, Franklin, Louisville Slugger, and Easton. Our selection above includes a great range to pick from.
What Gloves Do College Softball Players Use?
Brands such as Rawlings, Easton, and Wilson are popular choices among college softball players. As with buying any type of glove, it's always best to go for quality, comfort, and protection.
Can a Softball Pitcher Use a White Glove?
Softball pitchers aren't allowed to use a white glove. The reason behind this is because the ball is white, and it can make it hard for the hitter to see the ball clearly. In theory, if the ball is yellow or another color, the pitcher should be able to use a white glove.
How Long Do Softball Gloves Last?
How long a softball lasts depends on how it's looked after. If the glove is stored carefully when not in use, cleaned properly, and isn't thrown around, it can last a couple of years depending on the amount of use. Cheap softball gloves will obviously wear down quicker.
Final Thoughts
By now you'll have a good idea of what type of softball glove you need – whether it's synthetic or full-grain leather, open or closed back. Ultimately, some things will come down to personal preference, but the main point to take away is that your glove should be durable, enable you to play comfortably, and provide protection from high-speed balls.
Finally, when it comes to buying the best slowpitch softball glove or a fastpitch glove, make sure you opt for the right size and for materials that'll retain their shape over time. That way you'll be able to use your glove for many seasons to come.
Updated on