As you purchase new gloves or bring out old ones from storage, you might be wondering what's the best way to break in a softball glove or baseball glove. There are plenty of products which can be used but finding the right one is the key to having a soft glove which doesn't degrade over time.
In this article, we'll cover how to oil baseball glove and ways to revive an old glove. We've also got our top picks of this year lined up so that you can buy products suitable for leather gloves without any concerns over toxic chemicals which might degrade the quality and longevity of your glove.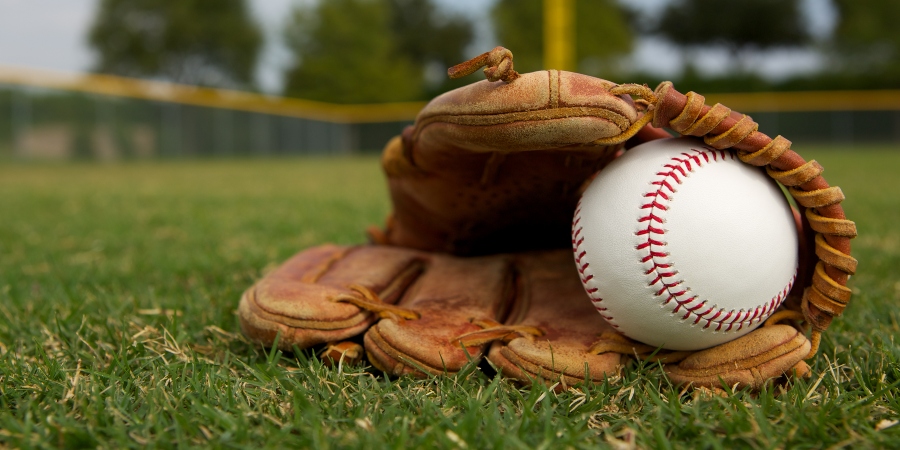 Summary: Our Top 8 Picks for the Best Oil for Baseball Gloves
Doesn't cause discoloration

Rawlings Glove Break-In Kit (BRKIT)

Hot Glove Treatment Instant Glove Break-In

Rawlings Glovolium Blister Pack


Used to soften or condition

SARNA Baseball Softball Glove Oil

Rawlings Glovolium XL Trigger Spray

Provides long lasting finish

High quality ingredients used

Hot Glove Break-In Kit Glove Care Management System

Covers all aspects of how to break in

LLB Baseball Glove Conditioner
8 of the Best Oil for Baseball Gloves in 2023
If you're searching for ways on how to break in a catcher's mitt or the best oil for a baseball glove, we've got you covered with our selection of 7 oils and conditioners as well as our purchasing guide down below.
The best oil for baseball glove should contain natural products and provide water-resistant protection, but you should also consider the type of application and whether the product causes any discoloration to leather.
Wilson Premium Glove Oil
TOP PICK
The Wilson Premium Glove Oil is lightweight and great for softening your catcher's gloves. An easy application is provided as the oil comes in a spray bottle, and the product is suitable for both new and old gloves. In addition, this budget friendly product doesn't cause any discoloration to leather.
Rawlings Glove Break-In Kit (BRKIT)
BEST BUY
The Rawlings Glove Break-in Kit is designed to fulfill all your needs when it comes to breaking-in your glove. Featuring an oversized ball for creating the perfect pocket, a glovolium break-in formula with an applicator sponge, and a stap, athletes can easily use the baseball glove oil and accessories to have their mitt ready in no time.
Hot Glove Treatment Instant Glove Break-In
BEST RATED
Hot Glove Treatment is used for conditioning baseball glove without the use of toxins, as it is free of harsh chemicals that may affect your skin or the material of the glove. Made up of Vitamin E and natural lanolin ingredients, this product is designed to condition and moisturize the glove, keeping its durability and quality over time.
Rawlings Glovolium Blister Pack
The Rawlings Glovolium Blister Pack is easy to apply using a flip-top cap and a cloth (not provided). Containing lanolin, this product is affordable and lightweight, making it a great product for breaking in a softball glove or baseball mitt.
SARNA Baseball Softball Glove Oil – Use on Baseball Gloves, Softball Mitts – Great for Breaking in New Equipment
SARNA can be used for softening baseball gloves and guarantees that their lightweight formula will break in catchers mitt in no time. Using a non-dying formula, gloves and other leather sporting goods can be broken in without any risk of discoloration. In addition, the product is designed to restore moisture to the product and increase pliability.
Rawlings Glovolium XL Trigger Spray
The Rawlings Glovolium XL Trigger Spray is designed to treat any type of leather, making it one of the best baseball glove oil for athletes to use. Not only does it provide a durable finish to your gloves, but it's also fast working which is perfect for those wondering how to break in a baseball glove overnight.
Hot Glove Break-In Kit Glove Care Management System
The Hot Glove Break-in Kit covers all breaking-in needs. The treatment is one of the best ways to break in a glove, as it's waterproof and non-toxic. If you're searching for ways how to soften baseball gloves, the cream conditioner uses lanolin and Vitamin E which keeps leather soft and supple. The final component of these 3 products is the glove wrap so that you can secure your glove around the ball pocket easily.
LLB Baseball Glove Conditioner
Made from Neatsfoot oil, the LLB Baseball Glove Conditioner is great for older products. Used primarily for baseball glove conditioning, this product has an easy to apply application which doesn't leave any discoloration. In addition, it is one of the cheapest products available for a baseball glove softener.
What to Consider When Buying the Oil for Baseball Gloves
With different levels of quality, types of ingredients, and properties such as being water resistant, it's important to know what type of baseball glove oil will work best for your glove depending on your budget. Other factors to think about include the ease of application.
Ingredients
Using natural glove oils is the best way to ensure that your gloves don't get damaged and that there are no toxins that could cause rashes or allergies. Artificial products may reduce the price, but over time they can affect the quality and durability of your glove. Some of the most common ingredients include mink oil, beeswax, pine tar, and Neatsfoot.
Quality
The great news is you can buy good quality baseball glove oil without having to spend too much money. Of course, products that contain only natural ingredients will cost slightly more, but in the long run, they'll save you splashing out on a new pair of gloves.
Application
Choosing a product that has easy, no-spill applications is ideal, as the easier, it is to apply the oil, the less work you'll have to do. Some products come in a spray bottle which you might find easier to apply as there's no need to work the oil in using a cloth.
Water-Resistant Quality
As well as buying glove oils to break in your glove, it's worth opting for a product that will protect the glove against all elements including water. Baseball gloves can deteriorate over time, so finding oil that adds a water-resistant layer is always a good idea. Oils and conditioners with ingredients such as beeswax and mink oil are great at providing this type of protection.
Continuous Effectiveness
The effectiveness over time will come from using higher quality oils and conditioners, as cheap glove oil will work for breaking in baseball gloves, but it won't provide long lasting protection. The best conditioner for baseball glove will continue to maintain the leather of the glove as long as you take the right steps in applying it.
Check This Out!
Why You Should Use Baseball Glove Oil
Breaking in a baseball glove can be done in a couple of different ways, however using glove oil is safe, easy, and a hassle free method, providing you choose the right oil. Below we've laid out the process on how to break in a baseball glove using glove oil.
Knowing how to oil a baseball glove properly can make all the difference to the durability of your glove, and it can be easily achieved following the steps below:
Buy the Right Oil
Buying the right baseball gloves oil is essential. Other types of oil might be too heavy or may damage the material of the gloves. It's best to go with the recommendations of the manufacturer, as well as any other instructions that they have on how to break in a new baseball glove.
Don't Use Other Common "Methods"
Other methods such as heating the glove can cause damage to the glove. It's always best to stick to manufacturer approved methods and oils, as they will be designed to treat the glove without breaking down the leather or softening the glove in places where it shouldn't be softened.
Use Oil Sparingly
The best way to break in a baseball glove is to use glove oil sparingly. If you use too much, the glove will become soft and heavy, hindering your performance and making the glove redundant. A few drops in the necessary areas are all that's needed.
Apply to the Right Spots
When using oil for a baseball glove, it's important to remember that the whole glove doesn't need to be coated. Baseball glove oil should be used to break in a glove in specific areas, such as where the ball impacts the glove and between the fingers. If you use oil for a baseball glove in the wrong spots, it can cause the glove to potentially fall apart.
Give Your Glove a Rest
After you've applied oil, a baseball glove needs time to absorb the oil. It's best to avoid placing the glove in the sun, as intense heat can damage the leather. Instead, leave your glove to dry in a cool place overnight and wipe away any excess oil in the morning.
Make Your Pocket
This is an important final step to break in a baseball glove. Place a baseball in the pocket and wrap the glove up using string to hold it together. Do this when the glove isn't in use or after you've dried it from breaking in, and the glove will start to conform to the ball, shaping the glove so it's easier for you to use.
Clean & Condition Your Gloves
Differences Between a Baseball Glove Conditioner and Oil
The main difference between conditioning baseball gloves and oiling baseball glove is that conditioning a baseball glove should be done as maintenance after breaking in a glove. It's not as effective as oil because most conditioners are petroleum-jelly based, but they do spread over the glove easier than oils do.
Oiling a baseball glove is great for breaking it in, but oils are harder to spread over the surface of the leather. They tend to stick to the patch that they're applied to, so you will need to target the areas which need softening.
How to Revive Your Old Baseball Glove
How to break in a glove is pretty straight forward, and so is reviving an old baseball glove, regardless of its age or usage. You'll need to know how to condition a baseball glove and finding the best baseball glove conditioner for the job will make it a lot easier for you to achieve the results you want.
Use Saddle Soap
Apply some saddle soap to a dry, clean rag, and using small circular motions, work the product into the leather. Make sure to cover the entire glove, including between the fingers. You'll know when to stop as the soap will work into a lather, bringing up dirt and grime out of the leather.
Once you've worked the saddle soap into the leather, use a clean, dry cloth to remove any product from the leather (including all the dirt and grime). You may need to repeat the process a couple of times depending on the condition of the glove.
Allow to Sit
Once your glove is completely clean, it's important to leave it to sit for a day or two, as this allows the leather to breathe. You can use this time to bend or squeeze the glove, and you'll find that the saddle soap will soften your glove making it easier to loosen it up.
Use a Conditioner
Use a conditioner that has been approved for glove use, such as mink oil or Neatsfoot. The best way to break in a baseball glove which has aged is to use a cloth to work in the conditioner, which should leave it feeling soft and ready to use.
After, use a rag or sponge to dab away any excess conditioner. Reapply the conditioner to the leather until you achieve the results you want, and make sure to punch the pocket using a ball or your fist.
Watch This:
How to Break-In Baseball Gloves
So by this point, you're probably wondering how to break in gloves without damaging them. There are a couple of methods that are safe to use and won't break down the leather and shape of your new glove.
The first and simplest way is to play with your new glove. Take it out with a couple of friends and practice throwing and catching. Working the glove will cause it to eventually break and mold to the shape of your hand, but depending on the material and manufacturer, some gloves will take longer than others to break in.
Another method on how to break in a new glove involves using oils and conditioners. Follow the steps above and ensure that the baseball glove has been fully coated – remember, the oil will mainly stay where it's applied so it's important to target the right spots. Conditioner can then be used to maintain the glove.
FAQs
Is Vaseline good for baseball gloves?
Vaseline can be used to protect the leather of a baseball glove against the elements, moisture and dirt. After working in the Vaseline all over the glove, wipe clean with a cloth.
Is coconut oil good for baseball glove?
Coconut oil can be used for softening a baseball glove. Apply a small amount to a soft cloth and gently work it into the leather using a rotating motion.
Can you use gun oil on a baseball glove?
Although it may seem like a good idea to use any type of oil to break in a glove, it's best to stick to oils that have been approved by the glove manufacturer as some oils can speed decomposition of the leather.
Is Steaming good for baseball gloves?
Some athletes prefer to steam their gloves as it's effective at softening the material, but it isn't the best method to use. The steam can make leather less durable and cause it to loose its shape.
Is shaving cream good for baseball gloves?
When it comes to breaking in your baseball glove, shaving cream can be used as it softens the leather and can make it fit comfortably. Using a lanolin-based shaving cream, squirt a small amount onto a soft cloth and massage in using a rotating motion until all of the leather has been covered.
Final Thoughts
Buying the right type of oil or conditioner for your glove is essential to keeping it in good condition. Not only will a high quality product break in the glove quickly, but it should also provide long-lasting protection to your baseball or softball glove.
Whether you're searching for the best batting helmets or the best youth baseball bats, knowing what to look for in a product can massively help, saving you both time and money. We hope the above guide has made it easier for you to find and use the right product to bring your glove to life and ready for play.
Updated on