Choosing the right pair of gloves can make all the difference to how players perform. The fit has to be right, the quality top grade and the durability should be long lasting. Players need to feel comfortable with the gloves they're wearing, so choosing a good pair requires some research. To inject a bit more excitement into the mix, some companies offer customization on their products, which adds a great touch of personality to the product.
About 44 Pro
44 has been in operation for nine years, and offer custom made gloves. Customers can pick from the Signature Series which features Japanese Tanned Kip leather and the C2 series, made from Grade A Steerhide. There is an extensive number of options available when customizing products, and in addition to gloves, they have other products available for customization.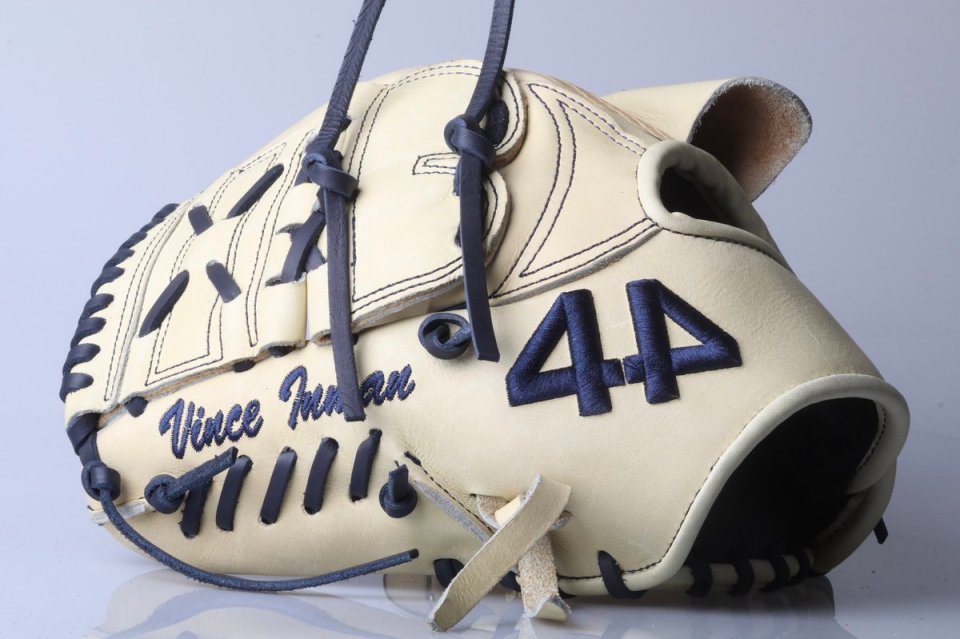 Based in San Diego, customers can make an appointment to view their showroom from Monday-Friday (10am-5pm PST). Their address and contact details are listed as:
12520 Kirkham Ct Suite 5
Poway, CA 92064
Email:[email protected]
Pro 44 Gloves
With 182 thousand followers on the 44 Pro gloves Instagram, they have made a name for themselves by offering professional quality gloves at affordable prices. The Pro series offers the most substantial list of custom features, including mesh and inlay options, as well as single and dual welting. The 44 Pro gloves Signature Series gloves also feature a sheepskin liner and a faux fur-wrist back.
They offer 5 different fielding models:
44 Pro Guards
Batters elbow, leg, and handguards, as well as sliding mitts, are all available to be customized. In addition, they also have stock guards available for those who want to make an instant purchase. Many of their designs and customizations are available on their guards Instagram, and viewers can even see a step by step process of how they are built. It takes approximately five weeks for guards to be custom made, with an additional couple of days added on for shipping.
Check this video out:
Different 44 Products
Offering more than just gloves, 44 also have numerous sporting gear available to be purchased and customized online. In addition to 44 Pro batting gloves, they also sell:
44 Pro Gloves Review
Users on Reddit have commented on the quality of the gloves in comparison to other leading competitors in the glove market. The general consensus appears that the gloves are well made, with one user stating that the 'gloves are butter' and were extremely easy to break in. One 44 custom gloves review found that the gloves had kept their durability very well, they broke in easily and that they were game-ready within just a few weeks.
44 Pro Gloves vs Rawlings
Rawlings sporting goods have been in operation since 1887, and have considerable prominence in the market when it comes to sporting gear. In comparison, the two companies both offer gloves using Kip leather with customization options available. A review of the two different gloves found that they were very similar, however, the reviewer stated that the Rawlings glove felt softer initially to touch, but the Pro gloves softened considerably with use.
Learn more from this video:
44 Pro Gloves vs Wilson
Wilson Gloves are a well known brand and use top quality materials, however, 44 have an edge with their pricing. Being more affordable, and having a shorter wait time on orders gives them an attractive advantage, and some of their products use the same American Steerhide leather as Wilson does.
Summary
The company has received a lot of recognition for being well priced and affordable. For those who can't afford Rawlings or Wilsons, giving Pro gloves a go is worth the chance considering the craftsmanship that goes into making the gloves. This makes a refreshing change in the market, as the materials used are the same as leading competitors.
For young players who want to customize their gear, they make a great option, especially as they have a wide variety of customization options available. In addition to this, they welcome special requests such as custom logos. 44 gloves reviews online have found them to be durable and close in comparison to other leading sporting goods companies, making them an attractive purchase at a very competitive price.
FAQs
Are 44 Pro Baseball Gloves Good?
They are considered to be very well made and are one of the most affordable custom gloves on the market. They use high quality leather and materials to ensure that the gloves are long lasting.
How Long Does it Take for 44 Baseball Gloves to Come In?
It takes approximately 3-4 weeks for the gloves to be completed, so in total from the time an order is made to the point of delivery, customers should expect to wait approximately 4-5 weeks.
How Much are 44 Gloves?
Custom 44 gloves are reasonably priced compared to other manufacturers. The signature range starts at $185 for Japanese Tanned Kip Leather, and $149 for the C2 series, which uses Mid-Grade American Steer Hide. There are often 44 Pro gloves coupons available online, and the company generally hold sales throughout the year.
Updated on