Pitching mounds can greatly improve a player's pitching skills – and they're even more handy when they're portable and can be used in multiple locations.
But there are plenty of them out there, and some of the prices can get quite expensive. We wanted to find out which portable pitching mounds are truly worth the money, and to help you make your choice, we've reviewed a number of them recently to test their capabilities. We've put together the best 11 mounds online, and we'll also be covering how to build a portable pitching mound with wheels plus much more in our guide below.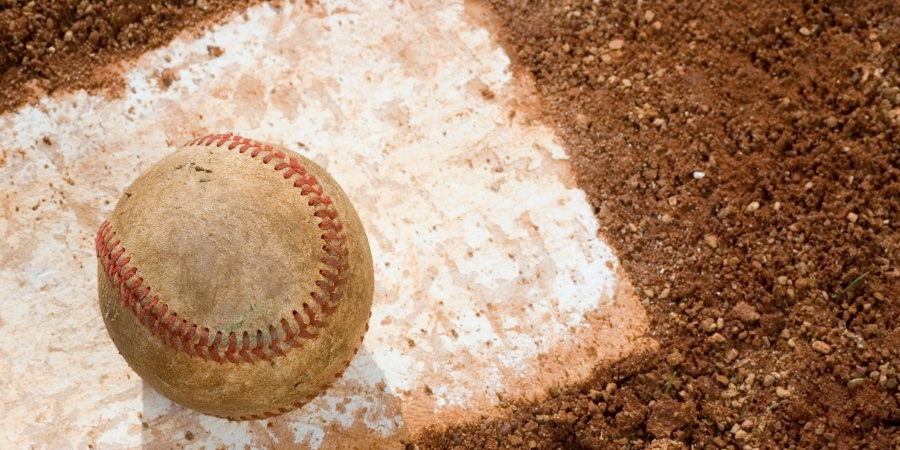 Summary: Our Top 11 Picks for Best Pitcher's Mounds For Baseball And Softball
TOP PICK



Start Right Sports Portable Pitching Mound 6 Inch Travel Mound

Convenient to fold away and store

Made with high quality astro turf

8" Intermediate Portable Pitching Mound! Playable, Portable, Affordable!

Players Choice Mounds 10" Tall Adult Size Portable Pitching Mound for High School Age and Above


Perfect for high school players

Start Right Sports Portable Pitching Mound 6 inch for Ages 12 and Under


6 Inch Portable Youth Baseball Pitching Mound w/Modular Base for Ages 12 and Under


Adjustable to suit every player

Players Choice Mounds Step Straight Youth Baseball Training Aid! Ultra-Light Portable Pitching Mound!


Help players focus in on their pitch

6 Inch Portable Travel Youth Baseball Pitching Mound w/Modular Base for Ages 12 and Under

Perfect design for travel

The turf is fade/wear/stain resistant

ElitePitch Game Ready Portable Pitching Mound Fiberglass/Polyurethane/Lumber

Extra Wide Portable Pitching Mound

Quality materials that'll last

8" Tall Step Straight Portable Pitching Mound!

Easy to set up and fold away

ElitePitch 6" h Game and Training Youth Portable Baseball Pitching Mound

Made from durable materials
11 of the Best Artificial Pitching Mounds in 2023
Below are our top recommendations, all selected with quality and efficiency in mind. We don't want you to waste your time and money on pitching mounds that won't benefit for you, so we've found the best of the bunch to suit every player:
Start Right Sports Portable Pitching Mound 6 Inch Travel Mound
For ages 7- 12 years old, this pitching mound is perfect. It can be used for individual or team training, pre-game warm ups or just for backyard practice. If you need to travel around, this mound is easy to fold up and fit in the back of a SUV, car or truck. The dimensions are: 32″ long, 18″ wide and 6″ tall.
For extra convenience, the mound secures together so there's no chance of it opening up whilst on the move. Sanded edges and double backed astro turf ensure you play on sturdy, safe, and strong materials.
8″ Intermediate Portable Pitching Mound! Playable, Portable, Affordable!
For intermediate level players between the ages 13 and 15, this portable pitching mound is ideal. It features 16″ of extra room but when folded is only 2″ longer. This exceptional design means it's easy to fold up and take to the park.
The dimensions for this portable mound are: 30″ wide, 8″ tall, and 8 ft long. The construction is very sturdy but still surprisingly lightweight – a great option for those looking to improve their pitching skills.
Players Choice Mounds 10" Tall Adult Size Portable Pitching Mound for High School Age and Above
For older players, this 10″ tri-fold away pitching mound allows for 16″ of extra room to work with, whilst still being easy and convenient to fold up and move around. It's suitable for team practice, pre-warm up or even just training in the backyard.
The use of metal brackets ensures the construction is extremely durable, and the wheels are designed to ease the weight of the mound so it can be pulled around without issue. Heavy duty handles also make this design sturdy yet comfortable. The dimensions are: 10″ height, 30″ wide, 8 ft long.
Start Right Sports Portable Pitching Mound 6 inch for Ages 12 and Under
This 6″ portable pitching mound is designed to get young players ready for the baseball field in no time, and it's ideal for team practice or individual training. It's sturdy enough to accommodate adult weight during training and is easy to pack up and store away (or transport in a car, truck or SUV).
No detail has been spared in the construction of this pitching mound – solid, heavy double blacked astro turf is used, whilst the edges have been sanded down so there's no risk of splinters when assembling or dissembling the mound. Dimensions are: 6″ height x 26″ width x 7 ft length.
Pitcher's Mound Origins
6 Inch Portable Youth Baseball Pitching Mound w/Modular Base for Ages 12 and Under
With the unique feature of having an adjustable modular base, players can adjust the mount left or right to suit their trail leg. It's perfect for transporting around and can fit into cars and trucks with no issues.
The dimensions of this 6″ pitcher's mound for sale are 30″ wide and 7 ft long. In addition, the turf is high-quality and designed to withstand wear, tear and stains so exposure to the elements won't be a problem.
Players Choice Mounds Step Straight Youth Baseball Training Aid! Ultra-Light Portable Pitching Mound!
With wheels and a lightweight construction, this baseball portable mound can greatly improve young players with their pitching skills. These pitching mounds, portable and easy to fold, mean players can practice anywhere and get ready to play on the baseball field.
The construction is extremely sturdy and well-built, with all the extra components such as the handle and hooks made from durable materials. The carpet-turf is well attached and neat. As well as the 6″ option, you can also opt for a 4″ without wheels.
6 Inch Portable Travel Youth Baseball Pitching Mound w/Modular Base for Ages 12 and Under
For youth pitching mounds that are easy to take anywhere, you might like this option as it's designed with travel in mind. It has an extremely lightweight, compact construction that can fit into any car or truck.
Made from durable materials including 3/4″ Birch Plywood (hardwood), this baseball portable pitching mound is made to last, and withstand the weights of both players and coaches. The dimension are: 7ft long, 30″ wide and 6″ height.
ElitePitch Game Ready Portable Pitching Mound Fiberglass/Polyurethane/Lumber
For a durable youth pitchers mound, ElitePitch have created the ultimate design using sturdy, quality materials which still remain lightweight. These fiberglass pitching mounds also contain a lumber frame and a polyurethane coating so that the wood stays protected.
If you need to transport it around, you can easily unbolt it into two pieces. The dimensions of this pitching mound for little league players are 48″ x 81″ x 6″ in height.
Extra Wide Portable Pitching Mound
Some players prefer wider baseball portable pitching mounds, and this 40″ roll-away training aid does the trick. Not only is it convenient, quick and easy to fold and unfold, it's still not too bulky to store away.
The materials used are of high-quality, with sturdy real pitching rubber and bolts on the wheels. The dimensions of this portable baseball mound are: 8″ tall, 40″ wide and 96 long (when laid out), and when folded, 40″ x 32″ x 17″.
8″ Tall Step Straight Portable Pitching Mound!
As far as artificial pitching mounds go, the 8″ Step Straight is a geat option. You have the option to purchase it with or without wheels depending on your needs, and it's lightweight and easy to carry.
These baseball and softball mounds use durable outdoor carpet, constructed so that the edges don't fray, whilst the joins are reinforced to last. If you're looking for portable baseball pitching mounds, this can be used in the ball park, backyard or at team practice.
ElitePitch 6″ h Game and Training Youth Portable Baseball Pitching Mound
This 6″ foldable pitching mound is ideal for using in the backyard, in clinics, bullpens and more. It's easy to set up before playing and fold after use – all you need to do is unbolt it. Not to mention, it's extremely lightweight so can be carried around easily.
In addition, this little league portable pitching mound is made to last. From the durable wood frame to the turf used, it'll prove to be a valuable training tool for young pitchers. The dimensions are 46″ x 48″ x 6″.
How To Build a Pitching Mound
What Makes a Good Portable Mound
There are three main elements you need to consider if you want the best portable pitchers mound. There's no doubt that durability and size are essential, but it's also necessary to consider how real the pitching mound feels for the player. Read on to find out more:
Durability
As with all sporting products, you can opt for cheap pitching mounds but be warned that they won't withstand frequent use, and you can expect them to suffer from the elements like rain. This is because cheap turf mounds are usually made with non-weather-proof faux-grass and low-quality wood bases.
The choices we've listed above are all durable options to go for, and the best part is that you don't have to pay extortionate prices. Also, if the price is an issue, you can check out our advice on how to build portable pitching mound yourself.
Sizing
When it comes to the sizing, each manufacturer varies with their sizes. Besides, individual leagues also set their own requirements on the size so it's best to check with your league first before buying. Further on, we cover the height of the pitching mound according to age which will help you determine the right portable pitching mound dimensions.
Realism
It goes without saying that the best backyard pitching mound should replicate and provide all the same features and benefits of a real pitching mound on a field. It should have a realistic slope and feel so that players aren't distracted and can perform to the best of their ability.
Plans for Portable Pitching Mound
Before rushing out to buy artificial pitching mounds, you should consider all your options. Some people prefer to build their own, whilst others put their trust in manufacturers who use high-quality materials to recreate a realistic pitching experience.
Buying an Available One on the Market
Buying portable pitching mounds for sale is usually the easiest option. You can view a range online like the ones we've listed above, and check all the specifications out to see whether it'll suit you or your child.
Additionally, buying from a reputable manufacturer comes with the guarantee of durability, as they use specialist equipment and materials which you may not get with a homemade pitching mound.
Building by Yourself
If you want to know how to make a pitching mound, it's first a good idea to make sure you've got access to all the materials and tools you'll need, like wood, and turf. You'll need to construct the base, bracing (wheels if you want to move it around), and the top sheet.
Whilst it's certainly possible to build portable mounds and can be much cheaper, the quicker option is to go buy a pitching mound for sale from a reputable manufacturer.
How to Choose the Portable Pitching Mound
If you do choose to buy a baseball portable mounds, you should first have a read of the features below to help you make a good choice. We'll cover whether you'd benefit from an outdoor or indoor pitchers mound, the dimensions of the mound, and the setup.
Using Indoors or Outdoors
A great feature of portable mounds is that you can use them indoors and outdoors. Indoor pitching mounds are designed to remain stable and secure whilst eliminating the risk of damaging your floor, so they're ideal for players to practice regardless of the weather.
Outdoor pitching mounds, on the other hand, are designed to withstand the outdoors. Because of this exposure to the elements, it's important to check that the turf is durable and can handle harsh weather and rain.
Considering Who Uses
As well as ensuring the size is right, as we covered above, you also need to think about what you need pitchers mounds for. There's a difference between game mounds and practice mounds – game mounds have tapered edges for a realistic experience, and are much heavier.
Practice pitching mounds usually have straight edges in the shape of a platform, and they tend to cost less so they're a better option if you play casually or want to help a beginner improve. If practice aids for pitchers are what you're looking for, you might also want to check out the best pitching machine to help hone in on those skills even more.
Easy to Setup
A crucial feature to look out for in portable pitching mound designs is how easy it is to set up. Instead of wasting time fiddling with lots of steps, it's better to opt for a mobile pitching mound that you can simply unbolt and unroll with no fuss.
Make sure your pitching mound can neatly fold up as well so that you can carry around and store it easily. For the rest of your equipment, these best baseball bags will help lighten the load.
With or Without Wheels
If you are going to keep your baseball mound in one place, there's no point buying one with wheels. On the other hand, if you need to move it around often, you'll need a portable pitcher's mound with wheels (this extra feature will make your life much easier).
Weight
Portable pitching mounds vary in weight, but in general, they are light enough to comfortably carry around from one place to another. Additionally, if you buy baseball pitching mounds with wheels it eliminates the need to carry them.
Height
The height is measured from the top of the pitching mound to the home plate and base paths. The sizes are usually 6″, 8″, or 10″ depending on the player's age and height.
For players aged 12 and under, it's best to opt for a portable pitching mound with a height of 6″. 8″ pitching mounds are a great option for players aged 12-14, whilst 10″ height pitching mounds (the same size for the MLB) suits minor league teams, high school, and college players.
Materials
The materials of artificial mounds need to be durable, as well as suitable depending on whether you plan to use your portable mound for pitching indoors or outdoors. If you opt for portable pitching mounds with wheels, check that the wheels are sturdy and made from high-quality rubber so they don't wear down.
The quality of the turf is also important – astro turf is considered to be extremely durable and long-lasting. If you plan to play on turf, check out our review of the best baseball turf shoes of this year.
Pitching Rubber
Pitching rubber helps players to gain velocity as they use the slab to push off from. Most of the best portable pitching mounds come with pitching rubber but it's always a good idea to check first as each manufacturer differs.
Greatest Mound Charges in MLB
FAQS
How Do I Build a Portable Pitching Mound at Home?
If you're wondering how to make a portable pitching mound, it's easier than you think but you should ensure you have all the right measurements and materials such as wood, turf, and wheels, and be confident using tools and building equipment.
How High Should a Pitcher's Mound Be?
Depending on the age of the player, a baseball pitcher's mound should be either 6, 8, or 10 inches in height. 10″ is recommended for high school and college levels, whilst 8″ suits 12-14 years old. Under 12's play best with a 6″ height.
Why Do Pitchers Pitch from a Mound?
The motion of moving downhill actually helps the pitcher gain speed, thus improving their performance. With portable baseball mounds, pitchers can practice anywhere, all year round.
What are the Dimensions of a Portable Pitching Mound?
Baseball and softball pitching mounds differ in dimensions, so it's good to check that out first with the manufacturer. A standard pitching mound for ages 14 + usually consists of a 90-foot base and should be a distance of 60-6″ inches from the front of the pitcher's plate to the back.
Final Thoughts
There's no denying that pitching mounds can be highly effective, but you've got to make sure you opt for a high-quality aid that won't break down under harsh weather or excessive use. Hopefully, our guide will help you find the best baseball and softball pitching mound so that you or your young athlete can practice with ease and convenience.
Updated on